A Thank-You to Healthcare Workers Facing the COVID-19 Pandemic
by HEPACART on Jun 10, 2020
Because we primarily serve hospitals and healthcare organizations, we understand and appreciate your contribution and sacrifice.
You are the healthcare workers who take care of us, and you are appreciated. You may even have heard us express appreciation by clapping and cheering in some places as you made your way to hospitals, nursing homes, doctor's offices, and other healthcare facilities. But, for you, it's your job.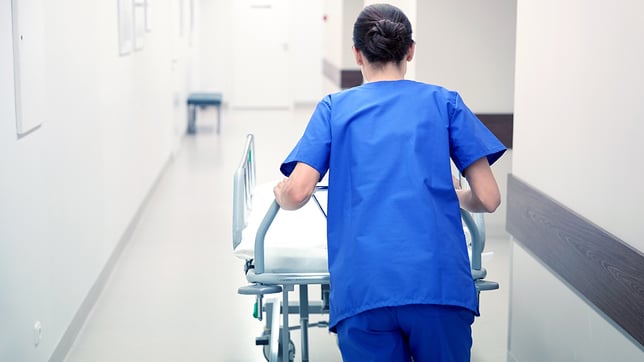 The burden of COVID-19 on healthcare workers has been very uneven. Some of you who work on the front lines, such as ER workers or staff in hard-hit nursing homes, may go home to stay in the basement or other separate living space, isolating from your loved ones, waiting for the curve to flatten or until the virus can be controlled.
If you're a healthcare worker at the center of the storm, you may have held the hand of a scared, tearful patient struggling to breathe, giving assurances that you'll do everything you can. Perhaps you've held a phone to the ear of a dying patient so that loved ones can say the goodbyes they can't say in person.
Because HEPACART® primarily serves hospitals and other healthcare organizations, we feel the need to express our appreciation for what you do above and beyond what you hear from the rest of society, which is surely in your debt and certainly knows it.
How We Got Here
Several weeks ago, the economic pressure to reopen had reached a breaking point. Governors decided to ignore federal guidelines for reopening even as new infection numbers were rising. Counties were defying state governors. To top it off, business owners were opening against county rules (the most visible being Elon Musk, opening the huge Tesla plant in Fremont, CA). As a result, human contact has increased, and new cases of infections have occurred across the country.
Soon it will be clear how many flare-ups occurred and whether some areas have "lost control" as Dr. Fauci warned could happen with early reopenings.
In early May, a declining average number of new cases made it appear that the curve was flattening nationally. However, this was because New York City's epidemic was being contained, and it's so large that it skewed the average downward. Subtract the New York metropolitan area, and the number of new cases was clearly still on the rise at that point, according to Erin Bromage's post The Risks - Know Them - Avoid Them.
Pulling back from mitigation measures has already been shown to result in flare-ups of new cases in several countries and some regions of the U.S. This is the worst sort of job security for doctors, nurses, and aides, but it is reality. And even as healthcare workers continue to deal with COVID-19 cases, another surge is expected to happen when patients with non-COVID-19 medical problems eventually return to hospitals.
PPE
If there's any good news, it's that shortages of personal protective equipment (PPE) seem to be easing in many areas of the country with ongoing efforts to procure, manufacture and distribute masks, gloves, gowns, aprons, face shields, goggles, and respirators. According to Pensacola pediatrician Jennifer Stadden, some websites for doctors have sharing programs, directing PPE to those in greatest need. "My impression is access is improving," she says.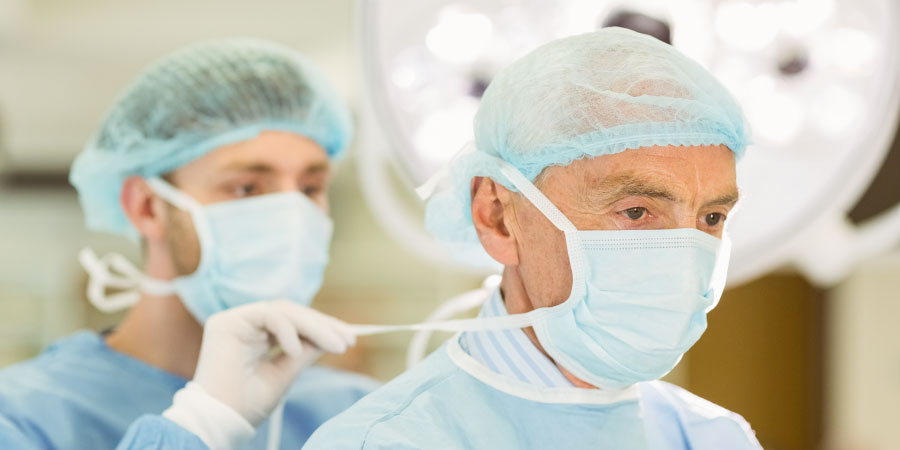 With domestic stockpiling, improved supply-chain management, high-tech solutions such as location intelligence technologies, and faster production ramp-up, it seems likely that we will be better prepared for future pandemics.
The Toll on Healthcare Workers
In early May, the New York Times began publishing personal stories from frontline healthcare workers in a piece called In Harm's Way. Here are short excerpts from three submissions.
"To be completely honest, I'm exhausted. I'm burned out physically and emotionally. I'm trying to stay sane by meditating. I'm trying to sleep, but I don't get a lot. There's a lot of times when you get home, you're too tired to talk, you shower and go to bed. " - Marcelle Pignanelli, Internist, Queens, NY
"I have to be more accurate and safer than usual, but using senses that are now worse. Our face shields fog up in an instant. We've also started wearing three pairs of gloves. It's like I'm trying to treat patients through a fogged-up shower curtain." - Keiji Oi, Vascular Surgeon, Tokyo
"Many of my colleagues have already been infected, some mildly, others seriously. The deaths include some family members of my colleagues. It is terrifying to think that we can be a source of contagion without knowing it. This makes many of us isolate ourselves, even from the people who live in our houses." - Richard Wang, Pulmonary and Critical Care Doctor, San Francisco
In an interview published April 1 on healthleadersmedia.com, Regardt Ferreira, Ph.D., disaster response expert and associate professor at Tulane University School of Social Work, warned of the effects of fear, anxiety, and a sense of powerlessness among medical professionals during a pandemic. "There is a lot of uncertainty about what is going to come at them, and that can compound and filter into their home life," he said.
Self-care Strategies
To keep emotions from compounding to the point that depression and anxiety set in, says Ferreira, healthcare workers should focus on self-care. This looks different for every individual but can include keeping a diary, talking to friends and loved ones about their experiences, exercising, meditating, and limiting social media exposure. If there are signs of depression, the worker should talk to a therapist immediately.
In some areas, healthcare facilities have provided transportation and housing for staff members who are afraid to go home and expose family members to the possibility of infection.
Ferreira says fear of the unknown is a significant cause of stress, and it's a big deal in the current pandemic because there are so many unknowns about COVID-19. He advises taking the situation day by day and not looking two or three months into the future because "fear can lead to anxiety and depression."
HEPACART® makes infection control tools for a safer healthcare environment. Download our guide to infection control for healthcare facilities.