Hospital Construction Timeline Examples
by HEPACART on Jul 27, 2016
Imagine you took your car to a mechanic. You want to know what's wrong with it, but perhaps even more importantly you want to know how long it will take them to fix it. The same is true of hospital construction projects Everyone from hospital higher-ups to community members impacted by construction traffic will want to know how long the project will take to complete.
A hospital construction timeline is the best way to provide this essential information to hospital construction stakeholders.
Now, most mechanics don't provide a day-to-day breakdown of what is being performed every day they have your car (although that might be nice) but a hospital construction timeline does have to be somewhat detailed about what is happening during each phase of the project.
Following are given hospital construction timelines that are available on the internet, and an outline of what they include so you can get an idea as to what an ideal timeline should look like.
1. Stanford Hospital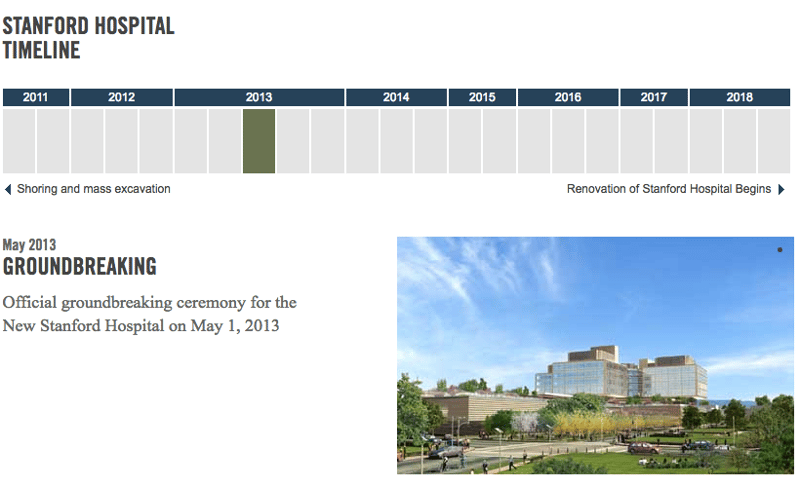 The Stanford University Medical Center created an interactive timeline for its new hospital construction project. The timeline includes not only essential ceremonial pieces like the Groundbreaking and Topping Ceremony but everything from when roads will be shut down to when a new pedestrian bridge will be constructed. The user-friendly format makes it easy for anyone who is interested in learning exactly what is going on with the project at any given moment in time.
2. Valley County Health System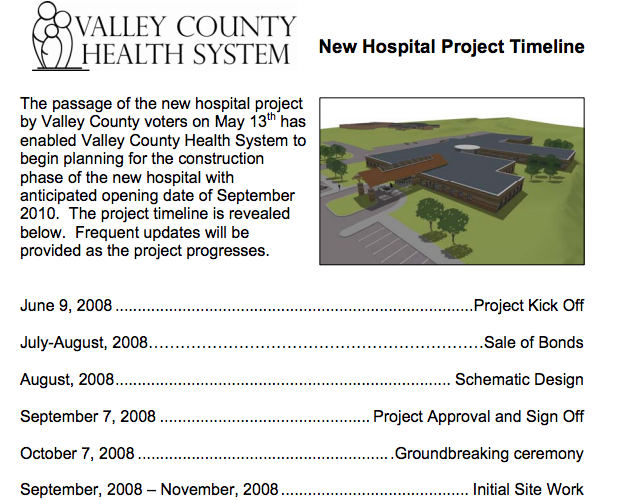 Not every timeline has to be as streamlined and interactive as the Stanford Hospital example. Valley County Health System in Ord Nebraska simply uploaded a document that outlines the essential pieces of the construction project. Their hospital was completed in 2010.
3. Stamford Health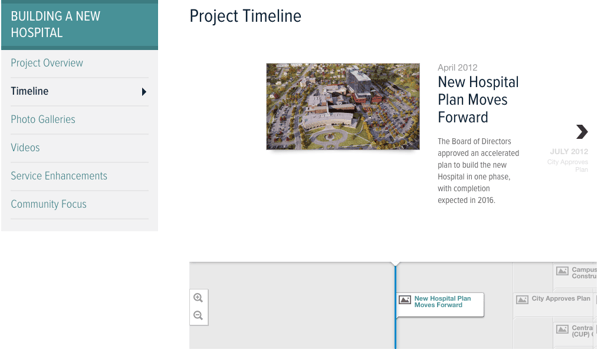 Located in Stamford, Connecticut the Stamford Health hospital construction project started in 2012 and features a timeline that is somewhat similar to the Stanford project. In addition to including critical dates for the project itself, the timeline also indicates when the city approved the plans, when different buildings were scheduled for demolition, and even when building supplies like steel were delivered.
4. Memorial Hermann Cypress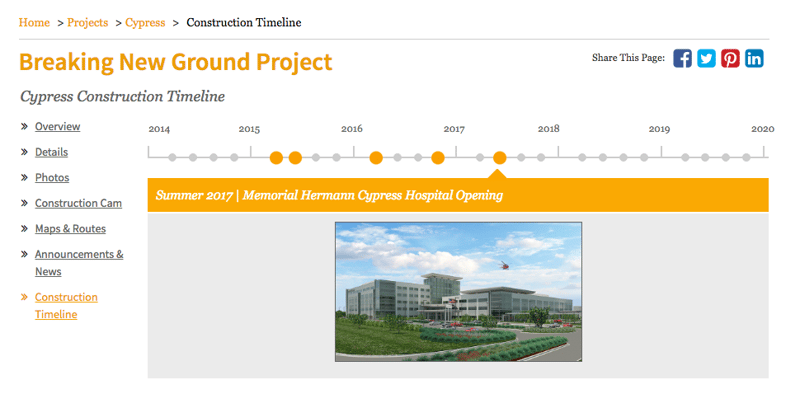 The Memorial Hermann Cypress Hospital in Cypress, Texas built both an interactive timeline and a static overview page for anyone wanting to know more about their construction project. This project also features a construction camera, which is another popular element in many new hospital construction projects since it allows for a timelapse video of progress when the project is complete.
5. Intermountain Utah Valley Hospital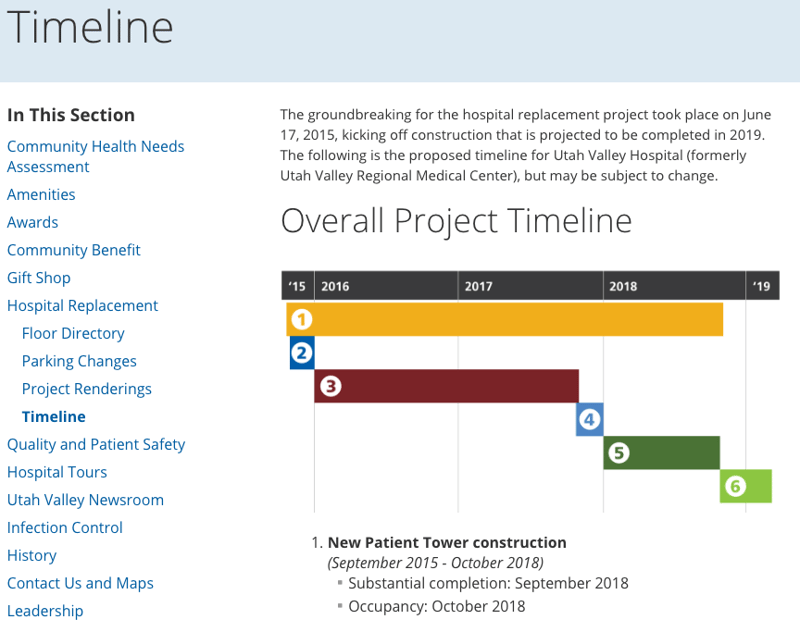 The online timeline for Intermountain Utah Valley Hospital combines the simpler written out elements of the Valley County Health System and the more visual elements of the other projects. While there is no interactivity, this timeline still makes it easy to see when certain aspects of the project are going forward.
Creating a timeline for your hospital construction project is critical. While not every timeline will look the same, the more detail you can offer and the easier it is for people to understand, the better your project will be accepted and championed by hospital personnel and the community. Learn more about creating a successful healthcare construction plan by downloading this Contractor's Guide to Healthcare Construction Trends.