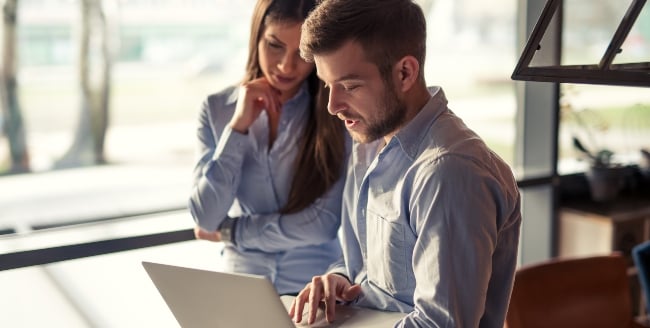 As a facilities manager, assessing technology will always be part of the job. When it comes to infection control, recent technological developments have made the spectrum of choices for healthcare facilities much broader.
Improved Disinfection Solutions
No matter how much infection control technology improves, physical cleaning of rooms and equipment will always be a requirement. As previously discussed, proper education and training are key to ensuring that surface cleaning is thorough and complete. However, advances in cleaning solutions themselves aim to minimize the possibility of human error in their use.
According to the Antimicrobial Resistance & Infection Control Journal, "New disinfectants that are currently available or under development include improved hydrogen peroxide liquid disinfectants, peracetic acid-hydrogen peroxide combination, electrolyzed water, cold atmospheric pressure plasma, and polymeric guanidine. Several improved hydrogen peroxide disinfectants have been shown to be effective one-step cleaner/disinfectant agents that significantly reduce bacterial levels on surfaces.
The idea behind these improved solutions is to minimize the impact of variance in the thoroughness of cleaning from person to person and ensure that patients are not put at risk due to lackadaisical cleaning. While it is not critical to replace all tried and true cleaning solutions for the latest developments, it is important to continually monitor staff and offer the right products to support their work wherever possible and practical.
No-Touch Disinfection Technologies
While UV disinfection is not entirely new, the last few years have seen an influx of new products in this arena in addition to conclusive evidence that hospital UV disinfection can be effective against such bacteria as Clostridum difficile and Staphyloccocus. No-touch UV lights can take less than 10 minutes to disinfect entire rooms, improving patient safety and exposing cleaning staff to fewer infections, which can lead to lost work hours. According to Becker's Hospital Review, hospitals are even "recruiting robots outfitted with the technology to act as roving infection control patrollers."
The more willing facilities and facilities managers are to engage with these new technologies, the more facilities will be able to see upward trends in their ability to prevent infection from the outset.
Conclusion
Infection control is an ongoing process. Maintaining a facility that prioritizes the health and safety of both patients and staff should be paramount for the best facilities managers. Infection control and infection prevention are full-time concerns that touch every aspect of a healthcare facility.
While your education in pathogens, air flow, disinfection, and infection prevention technology should be ongoing, let this reference piece guide you to the right sources and experts for developing and consistently improving your own infection control program.