Download Our Free White Paper

There are many factors involved when it comes to construction-related infection control. One of those is dust containment. Dust and other materials from working in ceilings or walls can contain contaminants that cause Hospital Affiliated Infections (HAI). Merely removing a ceiling tile or opening a wall may introduce contaminants to patient areas.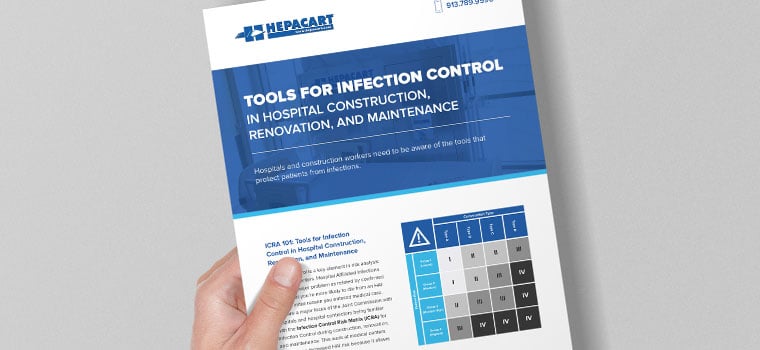 Many procedures and products have been introduced to eliminate these health hazards. Each has its merits and shortcomings. The job of the infection control solution must be to contain all contaminants and make sure they are not introduced or reintroduced into the air.

This white paper explores the evolution of infection control tools as well as the best ones in the industry, including trusted options developed by HEPACART®.