What is UV-FORCE?
The UV-FORCE is a patented UV lamp technology that utilizes the Far-UV light spectrum to disinfect surfaces and airstreams. UV-FORCE is a dry, chemical-free disinfection method and is 10 to 1000 times more effective than other UV technologies.
The UV light spectrum has multiple bands, each with different features similar to the visible spectrum. UV bands A, B and C have a different effect on the human skin and eyes. Far-UV is the blue band in the UV spectrum. It has a shorter wavelength than UV bands A, B and C which makes it safer for human exposure -- but more effective against pathogens.

Unlike other UV technologies, the UV-FORCE destroys the pathogen cell walls resulting in the physical destruction of the pathogen.
The chemical bonds that hold together molds, fungi, viruses and bacteria are no match for UV-FORCE and thus destroyed seconds (sometimes less than a second).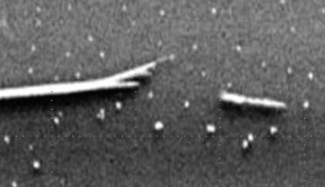 Because of the wavelength in use, the cells are physically destroyed and cannot remain infectious. This is in contrast to traditional UV-C which chemically changes the bond so it does not replicate but does not destroy the pathogen.
UV-FORCE is effective not only on hospital surfaces, but also liquids and airstreams and safe to use in any environment.
UV-FORCE disinfection achieves 99.99% pathogen kill on surfaces in less than 4 seconds, which is 10 to 1000 times faster than existing UV treatments.
When surfaces are exposed to the UV-FORCE, 99.9% of pathogens are destroyed in less than 1 second. In 4 seconds, the surface is 99.99% disinfected, making the UV-FORCE technology more effective and more efficient than any other UV technology in the market.
The efficacy of the UV-FORCE lamps is not affected by the Temperature or Humidity and contains no mercury or other hazardous chemicals.